Adam Rylski, pictured at left, is the Owner and Chief Instructor of the Assembly of the Martial Arts Academy (AMAA). He is a local resident, having been born and raised in Milford, and currently residing in West Haven. He has been practicing Martial Arts since the age of nine. As a young entrepreneur, he established this business in 1991. He holds a 6TH Degree Black Belt in American Mixed Martial Arts. Sabunim has received many awards for his commitment and dedication to the arts and community, including:
2013 Best of West Haven Award

2012 Best of West Haven Award

3 time inductee into the USA Martial Arts Hall of Fame

2003 YMCA Community Builder of the Year

2009 Community Leadership Award for West Haven's WHINC.
Martial Arts is more to Sabunim than just physical activity and defense, he teaches his students life skills such as, confidence, character development, good sportsmanship, hygiene/health, stranger awareness and bully busting. This training develops a well-rounded lifestyle.
Eddy Recchia pictured at left has been practicing Martial Arts since he was 6 years old. He began his training with his father (also a Black Belt in Tae Kwon Do) under Master Che Rhee in Milford, CT. He began his mixed martial arts career with AMAA at the age of 17 obtaining his black belt and becoming the 2nd Sabunim under chief instructor Adam Rylski. He trained and worked as an instructor in West Haven and Milford while finishing his Bachelor's of Science degree in Public Health at Southern Connecticut State University. "Martial Arts has provided me with the resolve, determination, and commitment to my mental health, physical health, and has been a contributing factor to my success in my younger years, through to the present day". Sabunim R's teaching style emphasizes on situational defense and awareness, healthy eating/lifestyle goals, women's self-defense, a solid, structured, work-life balance and to providing children with the core skill sets they need to properly defend themselves, while growing to become healthy, productive, young adults. Eddy has an unwavering dedication to the Assembly of Martial Arts Academy, his family, his friends, and all the students he trains.
About Assembly Of The Martial Arts Academy
Martial Arts teaches self-discipline and socialization skills. Many parents whose children have ADHD report great success and improvement with Martial Arts training, because self-control and concentration (among many other skills) are learned and practiced during our classes. These are some of the skills that children, and especially those with ADHD and some Spectrum Disorders, need to work on. Children who train in Martial Arts typically perform better at school and at home.
We welcome all levels, regardless of ability and rank (from other Martial Arts schools). We have mixed level classes and we adapt our instruction to accommodate everyone. We do offer classes designed especially for advance belt training.
Classes are high-energy, focused, structured, dynamic, and action-packed! We offer a variety of Martial Arts styles and incorporate a combination of them into our classes, keeping students interested and motivated. Fun, energetic classes help increase cardiovascular fitness and health, focus, concentration, discipline, balance, and coordination.
Martial Arts is one of the few athletics that is not seasonal, and is offered year round. We have ongoing admission, where you can sign up and join a class any time throughout the year. Martial Arts is a great way to keep kids involved in a constructive activity all year long.
We are available for demonstrations at schools, fairs, corporations, etc. We are always willing and able to start up new programs!
Assembly Of The Martial Arts Academy is dedicated to teaching Mixed Martial Arts to students of all ages. Elements of Tae Kwon Do, Karate, Jujitsu, Ground Grappling, Aikido, Judo, Western Boxing, Kick-Boxing, and Cardio Kick-Boxing are included to provide a comprehensive set of skills and techniques.
At registration, a student would receive a white belt with his or her uniform. From there, the student would progress through the ranks, earning different colored belts, until he or she reaches the ultimate goal of being a Black Belt. Testing for each new belt level promotes hard work, dedication, goal-setting, and commitment. Students feel more confident and experience a huge sense of pride and accomplishment upon earning a new belt.
Parents/Students can elect to enroll in Direct Withdrawal for monthly tuition. Both our West Haven and Milford studios offer discounts for members who pay in 3,6, and 12 month increments, and those who put their credit/debit card on file for direct withdrawal.
Classes are available 6 days a week!
Little Dragons (Ages 3-5) train 1 class per week.

Karate Kids (Ages 6 and up) train 2 classes per week.

Adults train 1 class per week.

Students in Milford can choose to add another class to their schedule for an additional monthly fee.
Little Dragons (Ages 3-5) train 2 classes per week.

Karate Kids (Ages 6 and up) train 3 classes per week.

Adults have unlimited classes per week.
We offer a variety of Specialty Classes:
Weapons: Bo-Staff and Kali Stick – This class is designed to spend extra time developing your weapons training.

Advanced Belt Class – This class is designed for students with a Red Belt and higher. The instructor(s) adapt their curriculum to challenge the advanced rank student.

Black Belt Class – Our Adult class on Saturday allows our Karate Kid students, who have achieved their Black Belt, an opportunity to train in an adult class and begin experiencing some of our more challenging styles, weapons and to begin learning the moves required to test for their next Black Belt degree.

Family Class – This new addition to our curriculum allows family members to train together in one class, regardless of age or belt.

All of the Specialty Classes held at the West Haven studio are available for Milford students, at an additional fee.

Private and Semi-Private Instruction is available with many of our instructors.
Belt Exams, for the Karate Kids (Little Dragons and Adults test during class), are done 7-8 times per year. The exams are held at our West Haven Studio. Students will be advised by an instructor when they are ready to test for their next belt. Students need to the know the set-techniques for their current belt, and all the techniques learned on their previous belts, demonstrate break falls, rolls, kicks, and punches.
We have a variety of workshops throughout the year: Set-Techniques, Kali (Escrima) Sticks, Bo-Staff, Nunchuck, Grappling, Sparring, Sweeping, Etc.
We offer an Annual In-House Tournament every May, inviting all of our students (studio and after-school programs). Our events are Sparring, Sweeping and Jousting. Every student earns a trophy! It is our philosophy that any student who participates to the best of his or her ability and shows good sportsmanship is a winner.
We also offer a Karate Sports Camp every summer, for a few weeks, at the Margaret Egan Center from 9:00am – 12:00pm, Monday-Friday. The instructor incorporates karate, kickball, hockey, basketball, dodgeball, etc. into a fun-filled, action-packed morning to keep your child active and allow them to have fun in a safe environment.
Help yourself or your child to become another AMAA success story!! Once enrolled, please visit our Testimonials page to share your thoughts about your experience at AMAA.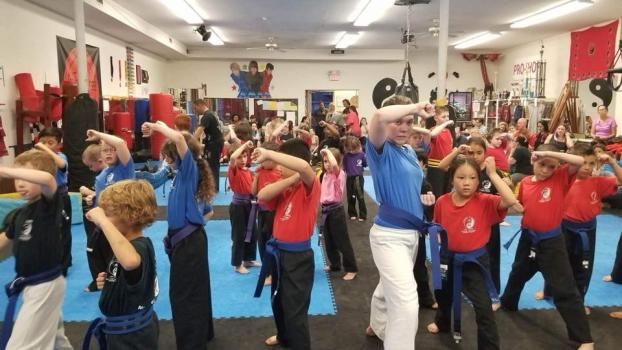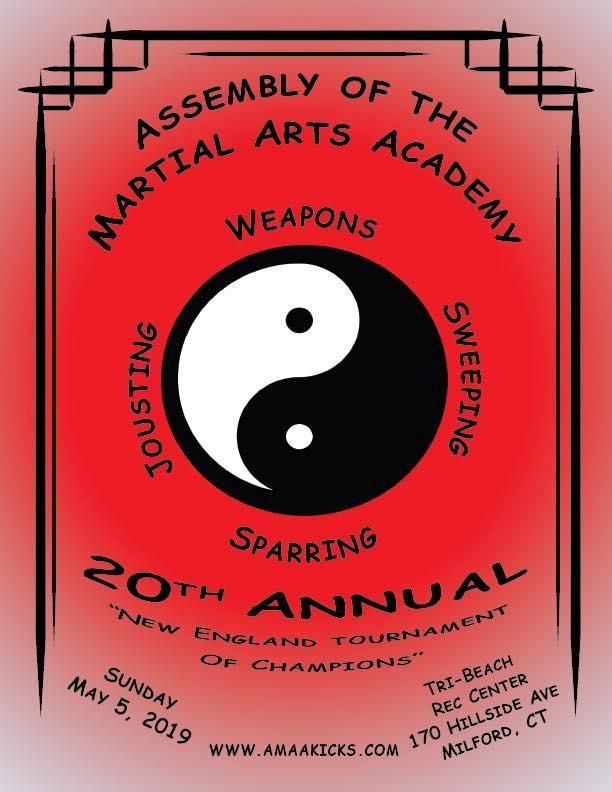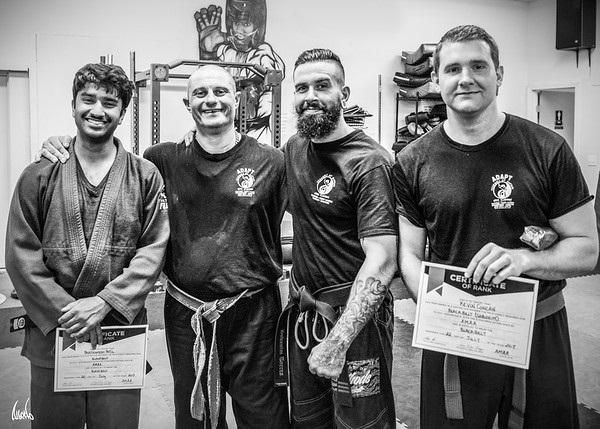 Assembly Of The Martial Arts Academy
Mon: 5:00pm - 6:45pm Tue: 4:30pm - 6:00pm Wed: 4:45pm - 7:15pm Thur: 4:45pm - 7:15pm Fri: 4:45pm - 7:30pm Sat: Closed Sun: Closed
Very great people, very helpful to the kids I would recommend anyone to bring there kids and come check the class out

- Leighton White. 10/5/2019

The way students are taught here is just awesome and teacher just know how to train and extract results. I recommend this to very kid ought there.

- Pavan Turlapati. 9/18/2019

The team at AMAA has been absolutely wonderful. I send my six year old son there and couldn't be happier. The attention they give to each student is unparalleled. They instill focus as well as confidence into my son. The best part is that he loves it there too.

My Daughter has been here for 7 months and she loves it! Her self confidence has grown and she loves all the instructors.

- Emmanuel Martinez. 3/20/2019

We've been attending little dragon classes for almost two years with Sabunim R. My daughter absolutely loves the classes and Sabunim is so great! The instructors are fun and engaging and treat participants like family. I highly recommend classes with AMAA!

- Rebeka Seaberg. 11/6/2017

AMAA has been a second family to my son for almost 6 years now, as he approaches Black Belt status. The continual support and encouragement is amazing and the retention of the instructors makes this environment truly feel like a family and the students grow to want to make them proud. The variety of locations and class schedules make it very accessible to the busy lifestyles of today.

- claudine murphy. 10/30/2017